ENTREPRENEUR CREATIVE ARTIST HEALTH NUT TRUTH TELLER MIND MAVEN
I WORK MAGIC IN CHAOS
The Emergency Department can be a crazed environment, where anything can happen at any time. My training and practice as a ER doctor helped me to formulate the basis of my coaching approach. Creative solutions in a chaotic environment is what I do. Creative.
PRODUCING FILMS MADE ME BETTER
Curating a team of creatives, while keeping the integrity and intent of a story intact, was a challenge I fully enjoyed. It taught me how to manage projects, within budget, and be flexible with Murphys' law when it arrived. And it arrived daily. Flexible.
I'M A GIRL DAD
Two toddlers and a teenager. They soften me. They allow my logical brain to remember that my sensitivity is also very intelligent. Sensitive.
EXCUSES NAUSEATE ME
I support all my clients 150%. I can not support excuses. Own up to whatever it is and lets keep going and growing. Supportive.
I'VE STOPPED BEATING MYSELF UP
I realized that kindness to myself goes a long way. In my 30's, I started treating myself better and low and behold so did everyone else. Generous.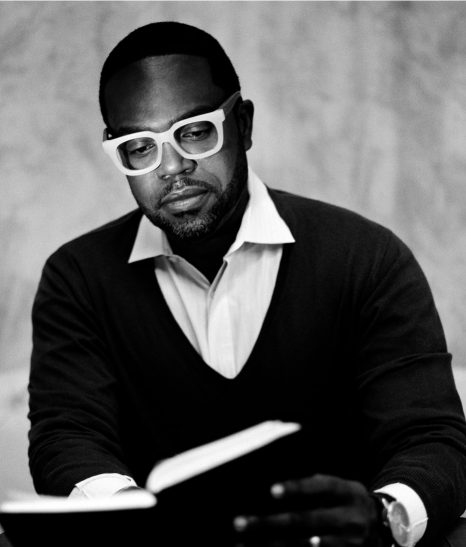 THE "SERIOUS" BIO 🙂
Dr. Seku Gathers is on a lifelong mission to discover Truth. Specifically, the truth about himself and the world we live in. From his days as an emergency room physician, managing physical and psychological trauma, to his current role as Life Strategist, Mindset Coach and Concierge Physician, he has always been dedicated to self-discovery and the refinement of healing techniques to better serve humanity. Dr. Seku developed his approach to personal development, slowly over time, with patience, discipline and love. His 30-year healing journey has helped him transform childhood sexual trauma into the truth of his life mission – to guide others toward acceptance of their own inherent POWER. Through his practice, Dr. Gathers empowers each client to obtain optimal health through scientifically vetted mindset techniques AND providing world class medical testing and consultation.